What We Offer
Dallas, TX CPA and Management Consulting Firm- auditing, tax, accounting, management consulting, and business development
About Us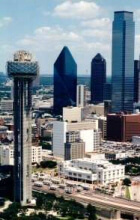 Our Mission
To help all of our customers grow financially to the next level.
Our Vision Statement
To provide innovative, quality, and timely services for all of customers
To provide growth and wealth building strategies for all of customers throughout the region, particularly those in the professional and contractor services industries as well as nonprofit organizations
To equip our team members with the tools, training, and a work environment that will help them develop both professionally and personally, and
To foster an attitude and environment of giving back to our community.
Our Core Values
Honesty, Integrity, Respect
Quality in all that we do
Teachers at heart
Passion for Success of those we serve
Embrace and Drive Change
Teamwork
Read more about us…
What Makes Us Unique?
We offer forward looking services to help our customers make informed management decisions.
We are true to the motto that we include in our proposals – our service does not end with one specific engagement. We care about the entire customer unit – the company for which we are engaged; its officers; team members; family; vendors and customer relationships; and how to enhance and improve each to grow the company.
We aren't hesitant to "go and see" our customers if needed, rather than solely relying on virtual servicing when the situation presents itself.
We offer a guarantee which simply states: You are the sole judge of our performance. If anything we do falls short of your expectations we-without question-will respect your right to request a refund of fees paid. Our only request is that you tell us where we fell short so that we can fix it!
[/content_block]